Welcome to Childs Blueberries .com Farm Store.
Our Harvest Season is July 15 to September 15 and the Farm Store is open Wednesday, Thursday, Friday, Saturday and Sunday 9 a.m. to 6 p.m. during Harvest.
After Harvest hours are by mutual agreement. Call, text or email the numbers below and see if an arrangement can be made to visit our location. This has worked well in the past for many and we hope it does for you, too!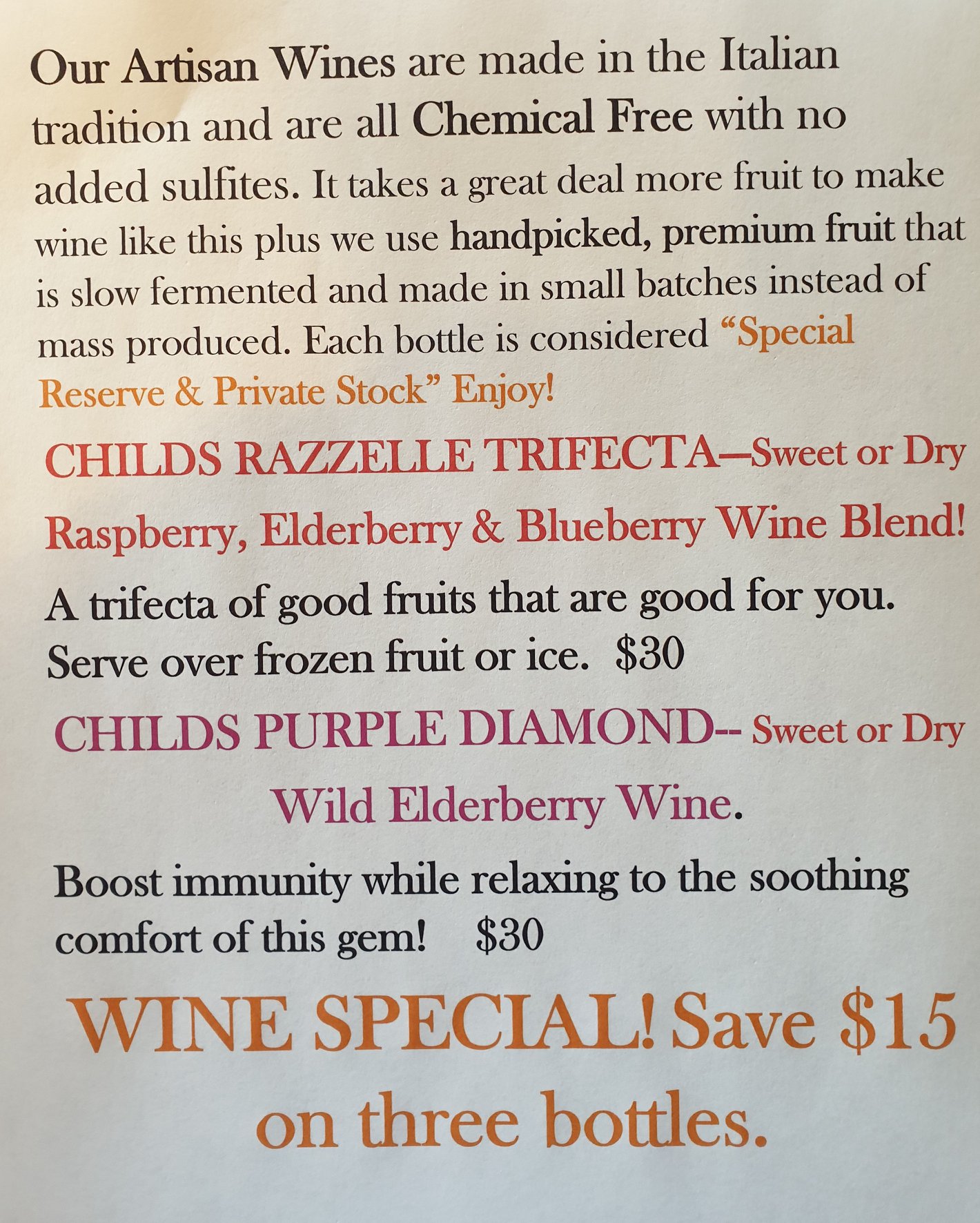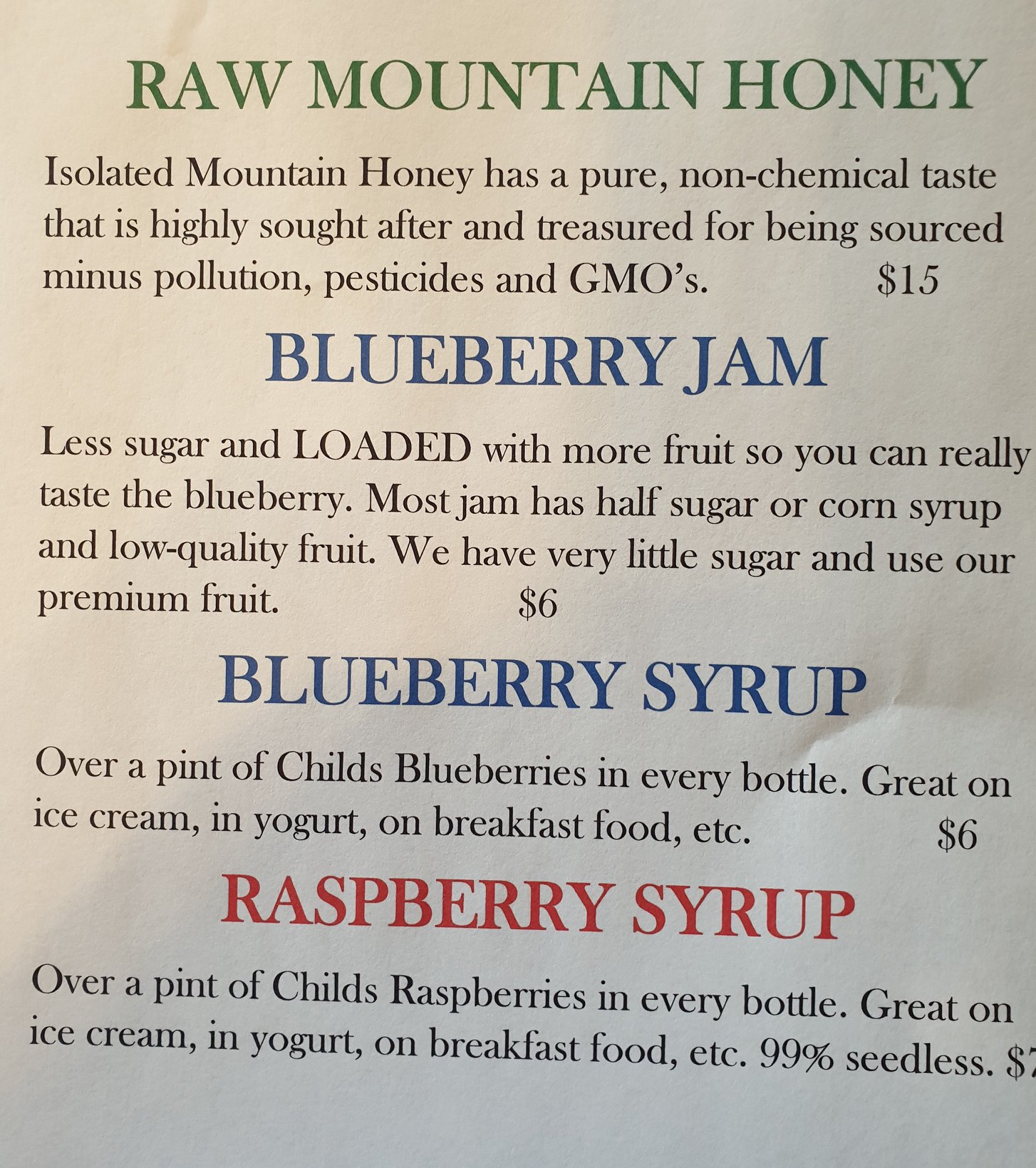 FROZEN CHILDS BEYOND ORGANIC BLUEBERRIES
12 POUND CASE FOR $84
6 POUND FOR $44