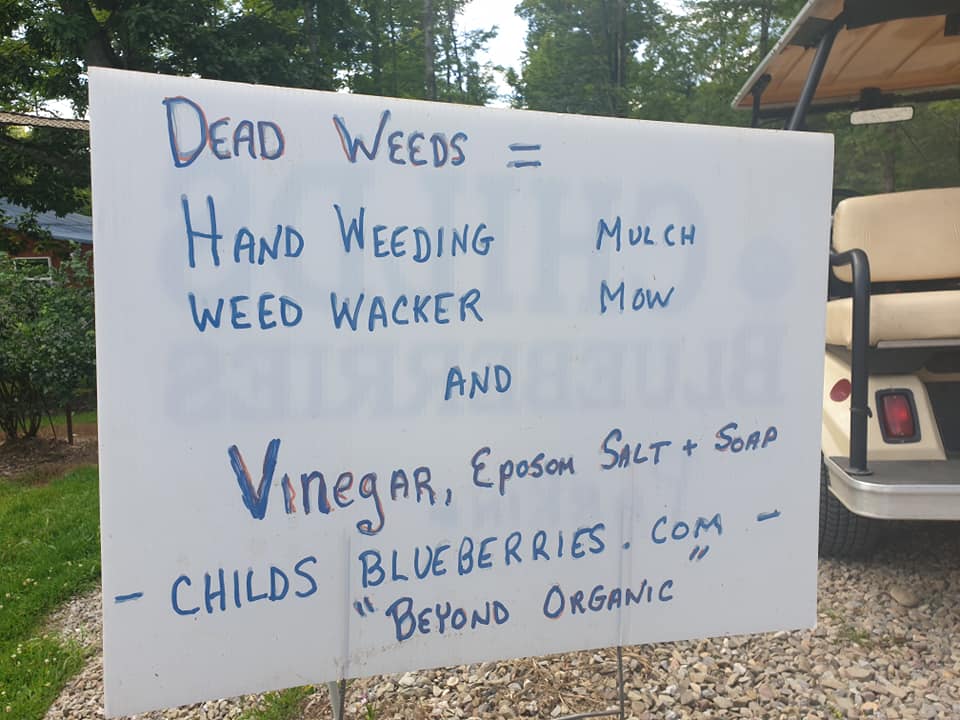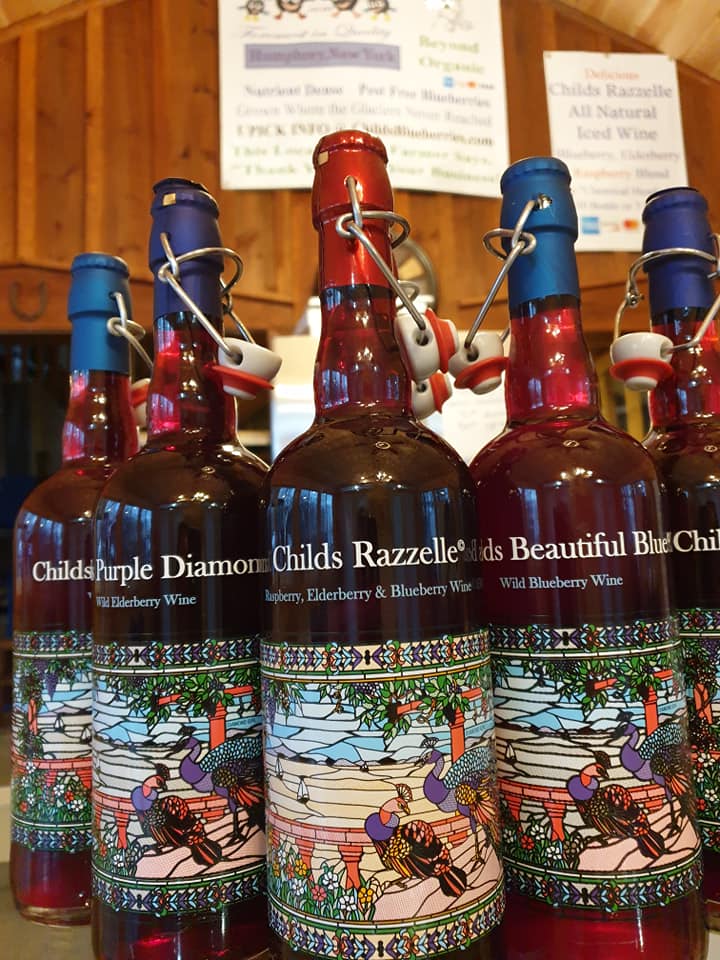 Thank you for so many positive reviews on our wine. I have heard that it is the only wine some people will drink now. I know compared to other wines, it is the only wine I will drink. Not only chemical free but made with fruit I grow. So many take short cuts by using substandard ingredients be it when making jam, syrup or wine. I do not and because of that, what I make is significantly better in taste, texture and for you.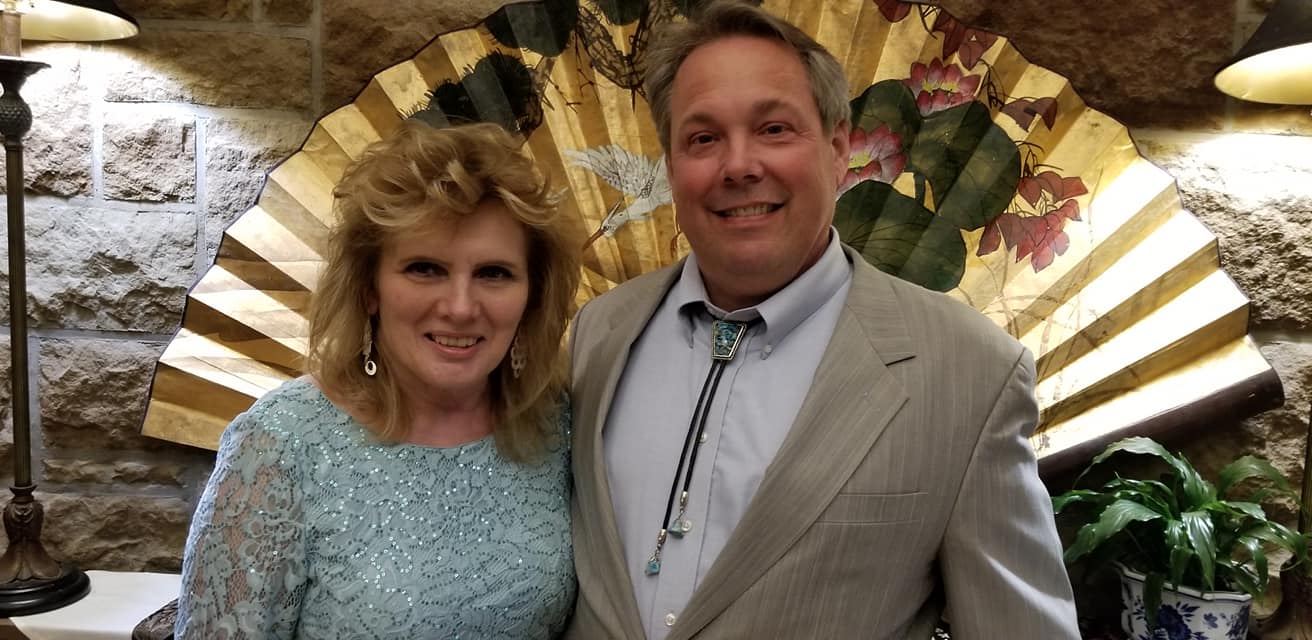 This is us. We like to dance not only through life but on the dance floor. Swing and Waltz are our favorite but free style to some rock and roll with live bands is always a hoot!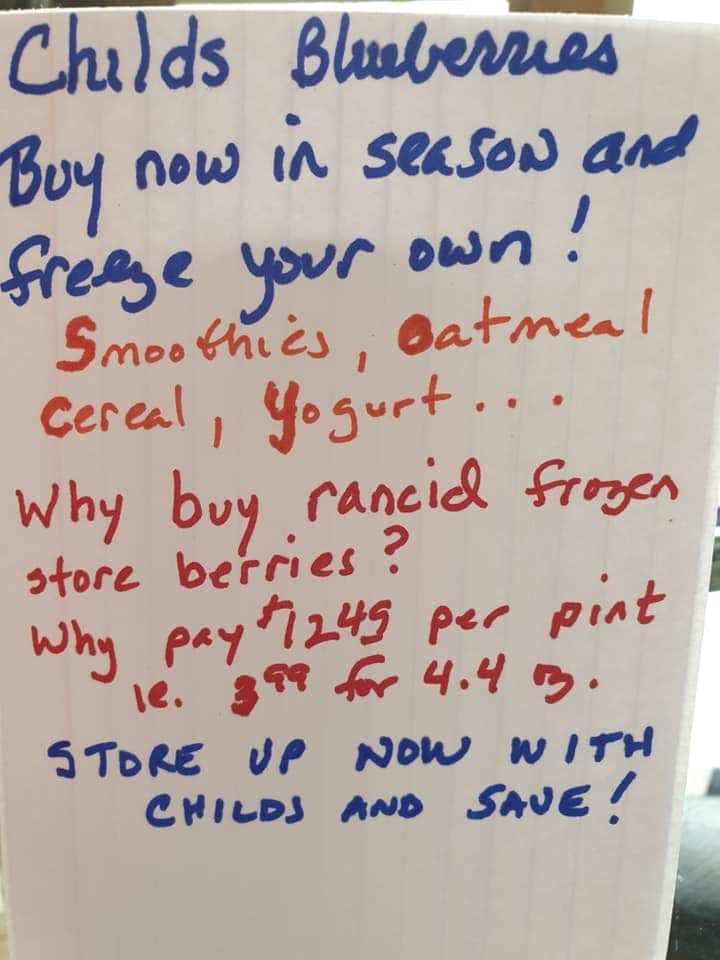 Why do berries bought fresh in the store have so little flavor? Mostly because they look pretty but are low quality. Berries grown in sand fed fertigation have trouble uptaking what few nutrients are in sand because the soil is unheathy due to microbes either starving or being killed by chemicals. There are more microbes in a tablespoon of soil than people on Earth when it is healthy. Its true machines are faster and cheaper and don't call in sick to work but they also do a poor job. In order for these huge harvesters to work, the conglomerate farms wait until the entire bush is nearly ripe. That means 25% of the berries are overripe and 25% are not quite ripe. All the berries get bruised when picked by harvester so none really match up and when they are sent to the freezing facility, the overripe and underripe are all mixed so a customer often gets a rancid flavored handful of frozen berries.
At Childs Blueberries you get top notch; in fact, when we buy store fresh berries and sort out what we sort out for you, our price is actually less. Quality is always the best bargain! !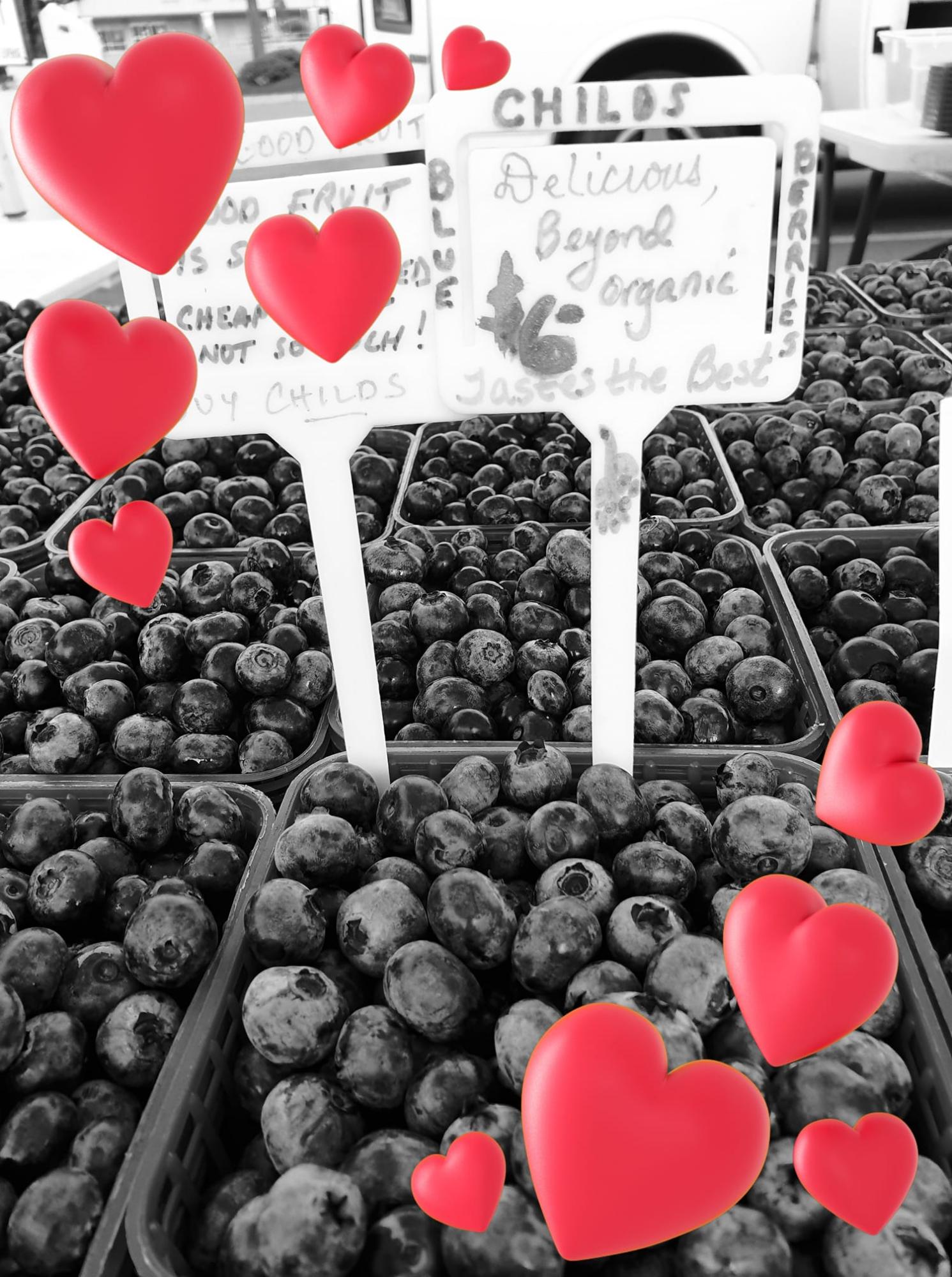 Wondering what Beyond Organic is? Thirty-five years ago when we started coming to market, "organic" was not even a word. The standards are so bent now for it we easily surpass them thus the Beyond.
I put a link above they explains this more fully, if interested.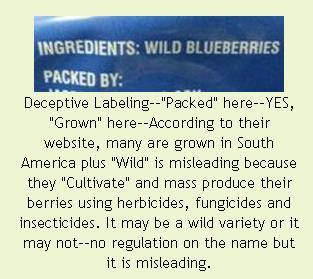 . OK, this deceptive advertising really bugs me--this company pretends to be a small farmers from Maine but they are a huge conglomerate that uses machines to pick and grows some but not most of their berries in South America using cheap labor and where there are no enforced regulations. By saying "Wild" people assume Wow even better than organic. Not true and I think dishonest. They are so vested in the lie, they ship the berries back to the states to package them so they can put on the label, "Packed (or distributed) in the USA.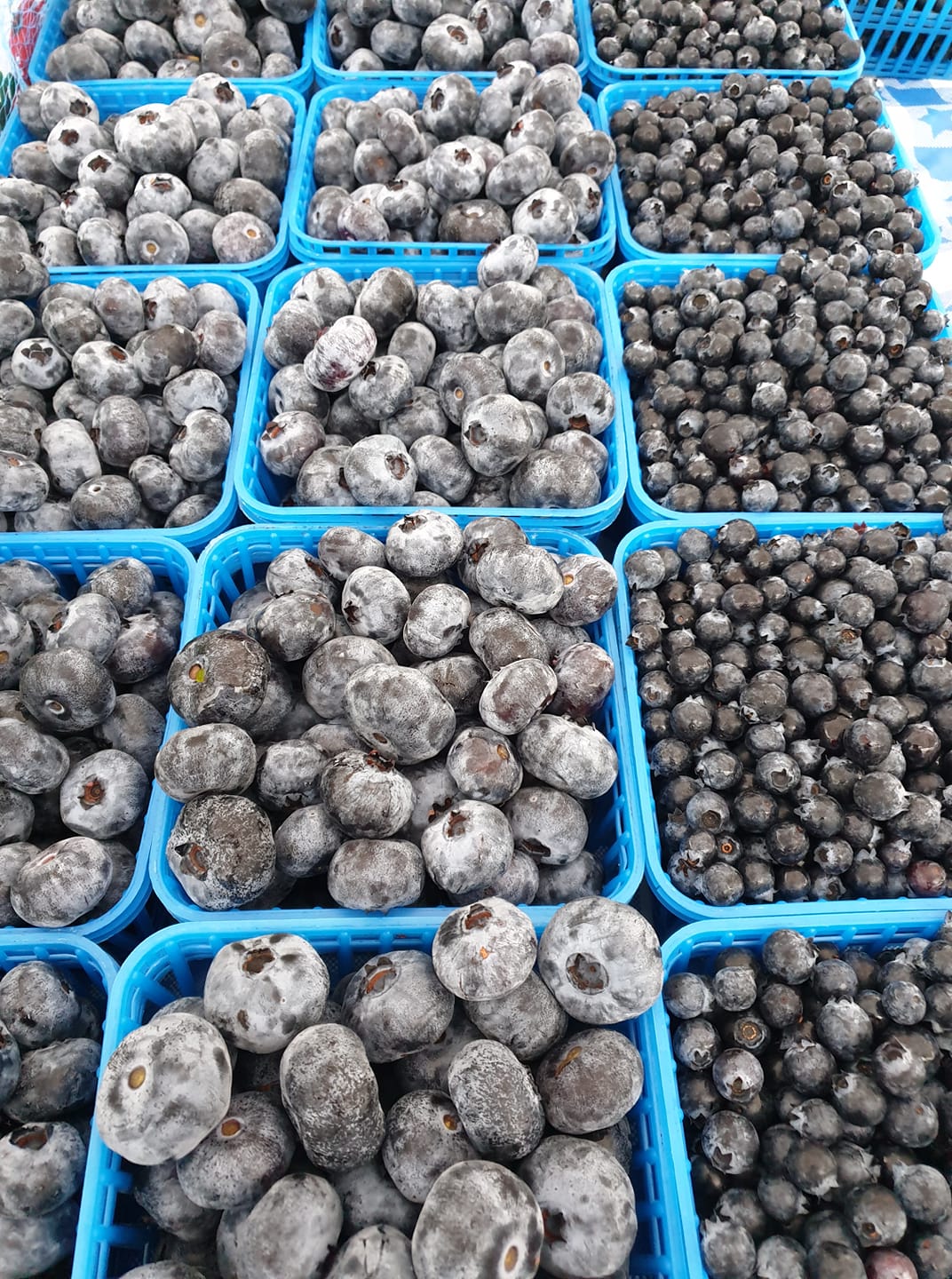 On the right are our wild berries. It is an interesting combination of the wild highbush originating in the bogs of New Jersey and the wild lowbush coming from Maine. Years ago they were cross pollinated and these wild have some characteristics of each wild berry. You don't see them very often because they are too small for the machine harvesters so they are pretty much non-existent...except from Childs Blueberries. What a pain to pick but our customers love them!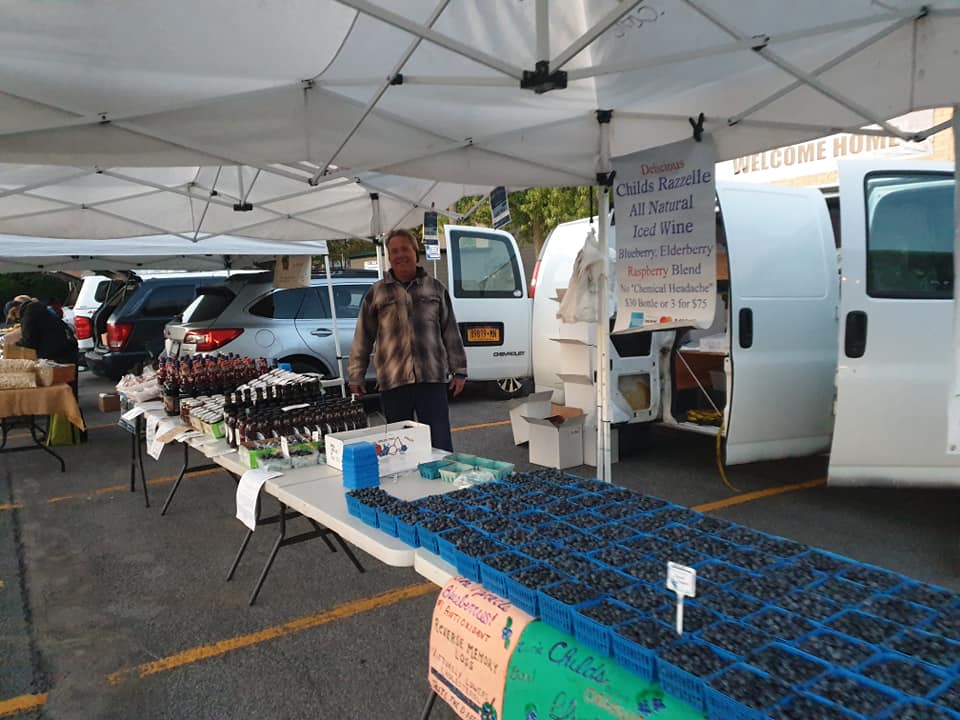 Daniel Childs at the market with the full lineup during pre-peak season!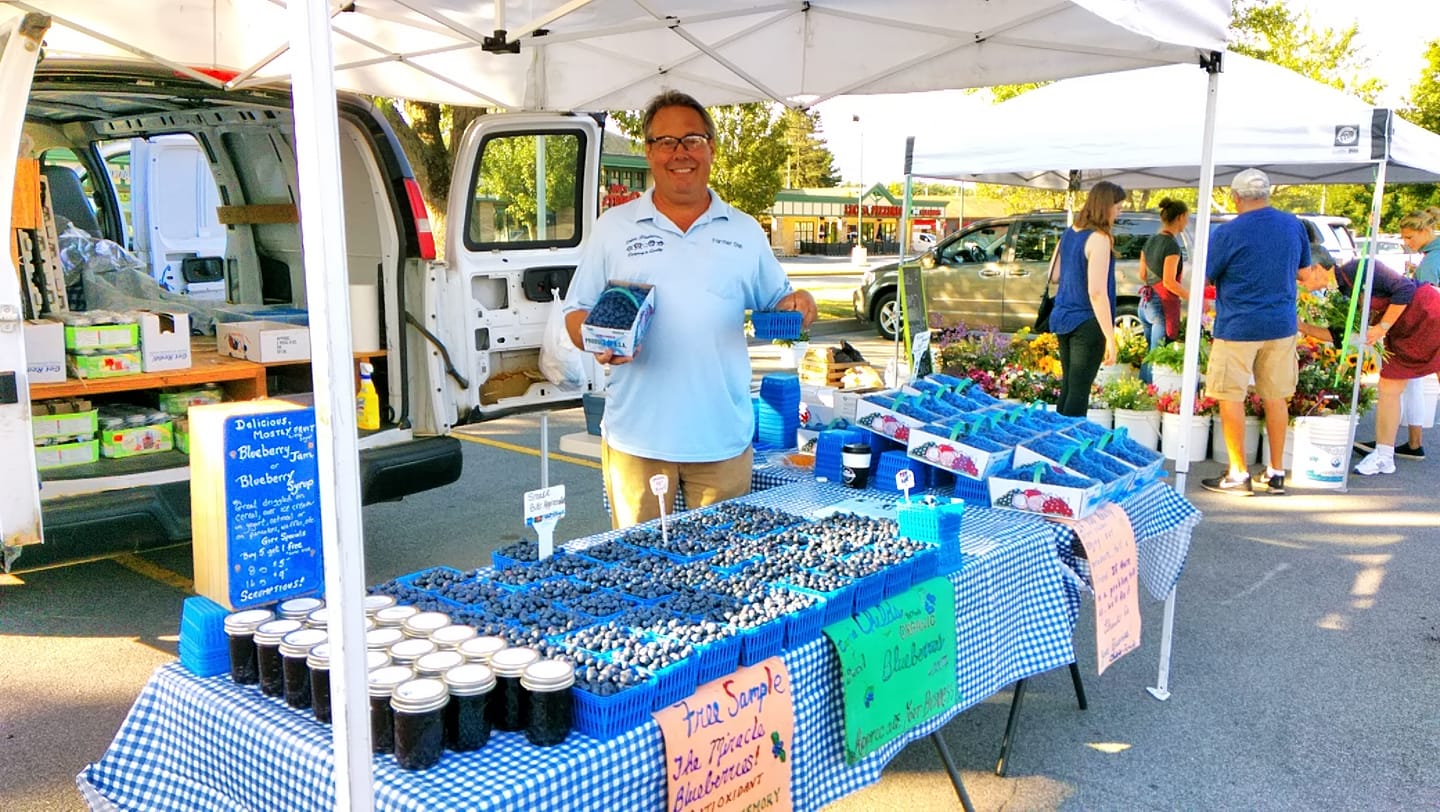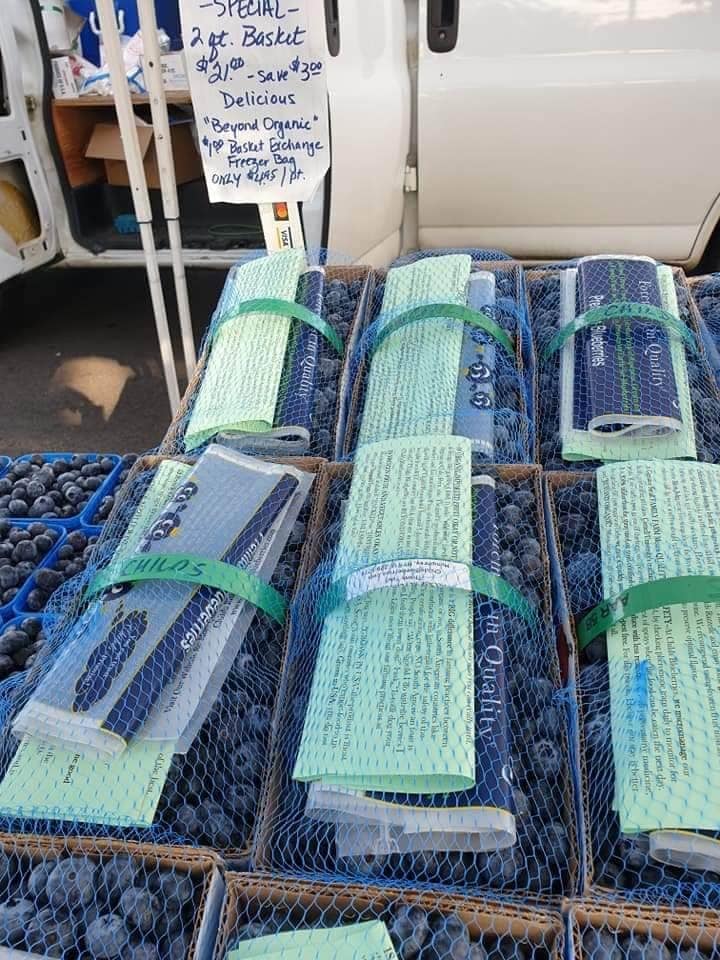 During peak season we offer special quantity discounts. We will continue to offer a $1 credit on the returned 2 quart basket and $2 credit on the big basket special as long as you return them in the same condition you received them (hint hint).
Pricing for 2021 will stay the same-third year in a row. We appreciate your business!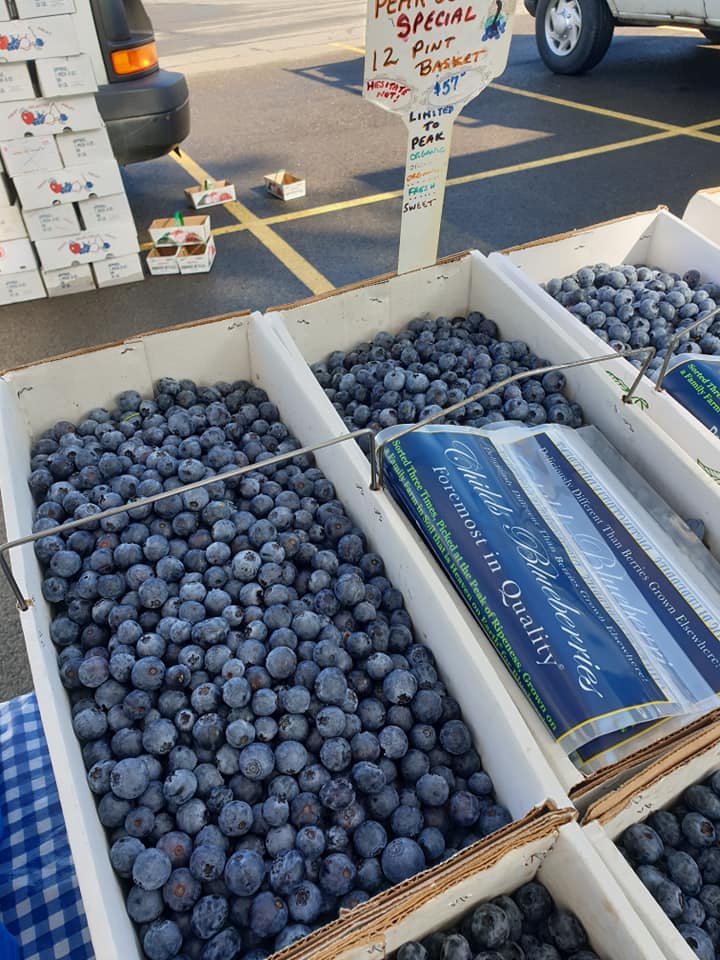 Daniel Childs at the market with the full lineup during pre-peak season!
NEW! CHILDS WILD PURPLE DIAMOND© ELDERBERRY WINE. Our Wild Elderberries are our own variety. We collected cuttings from the best wild elderberries grown in Western New York traveling the backwoods of Chautauqua, Cattaraugus and Allegany Counties. We then rooted them in our nursery, cross pollinated year after year and came up with a superb Western New York Elderberry variety we named Purple Diamond—the culmination of 20 years efforts. Purple Diamond Elderberries make one fantastic wine and is perfectly adapted to growing in our area unlike most commercial elderberries.
On a side note, you get the same immunity boosting health benefits from the wine as the Elderberry Syrup I sell. Healers have used elderberries since the beginning of time. As Hippocrates said, "Let food be your medicine". Anyhow, my syrup is made by pressing the juice from the elderberry. What is left, I could dry out like a raisin. That is what most all the other elderberry syrup makers do. They buy the dried elderberries, rehydrate by adding tap water and then use that watery substance to make their elderberry syrup. Yes, my syrup costs more but tastes better and is thick with low sugar and more fruit--fruit juice that is!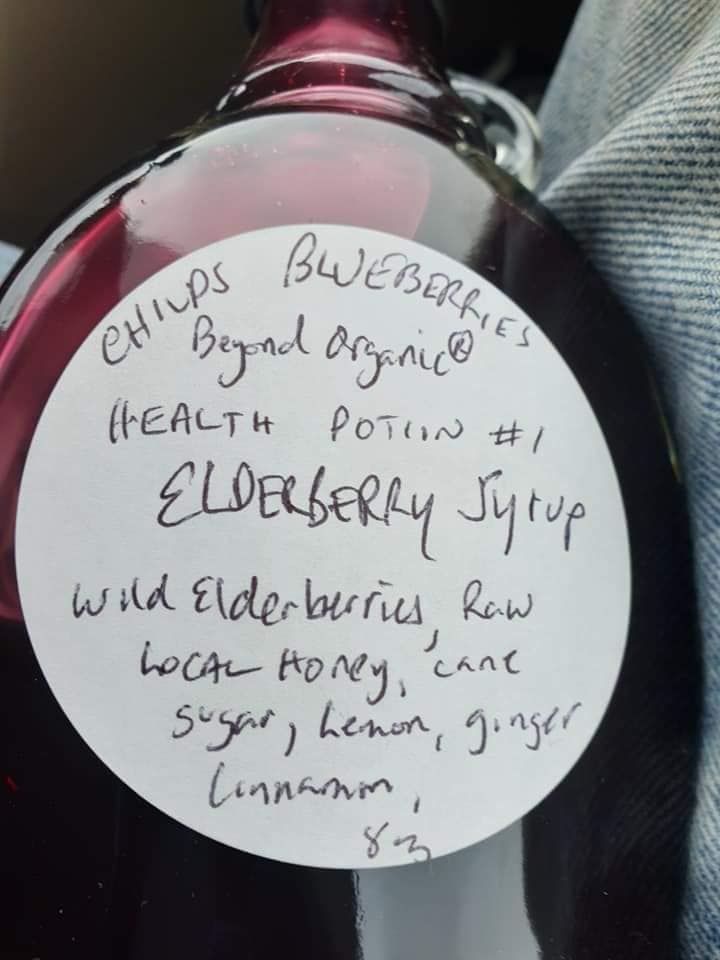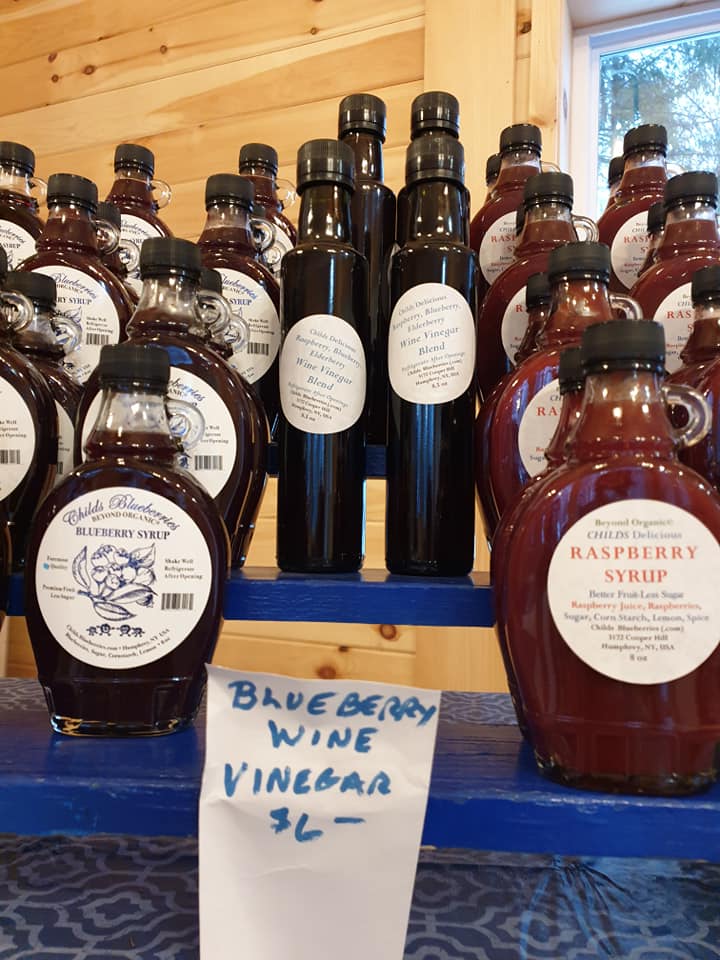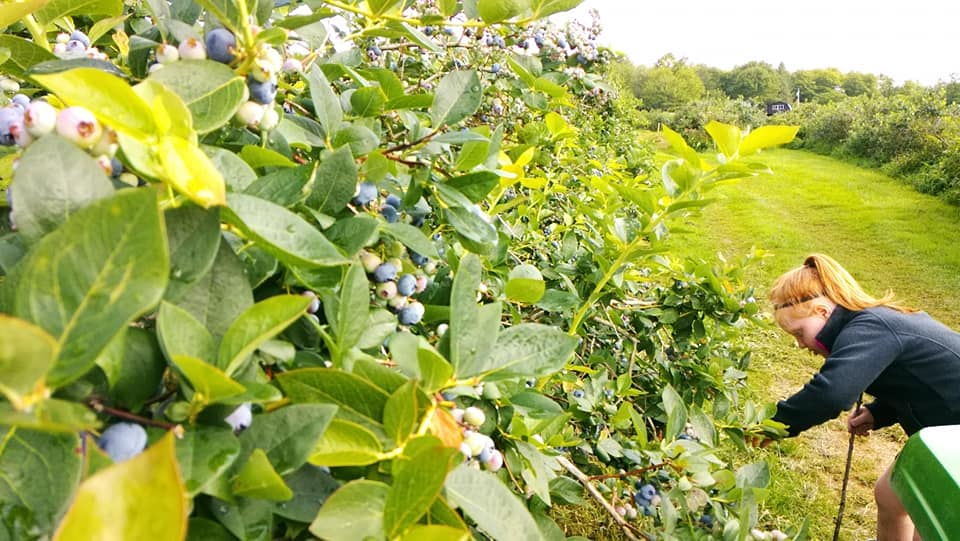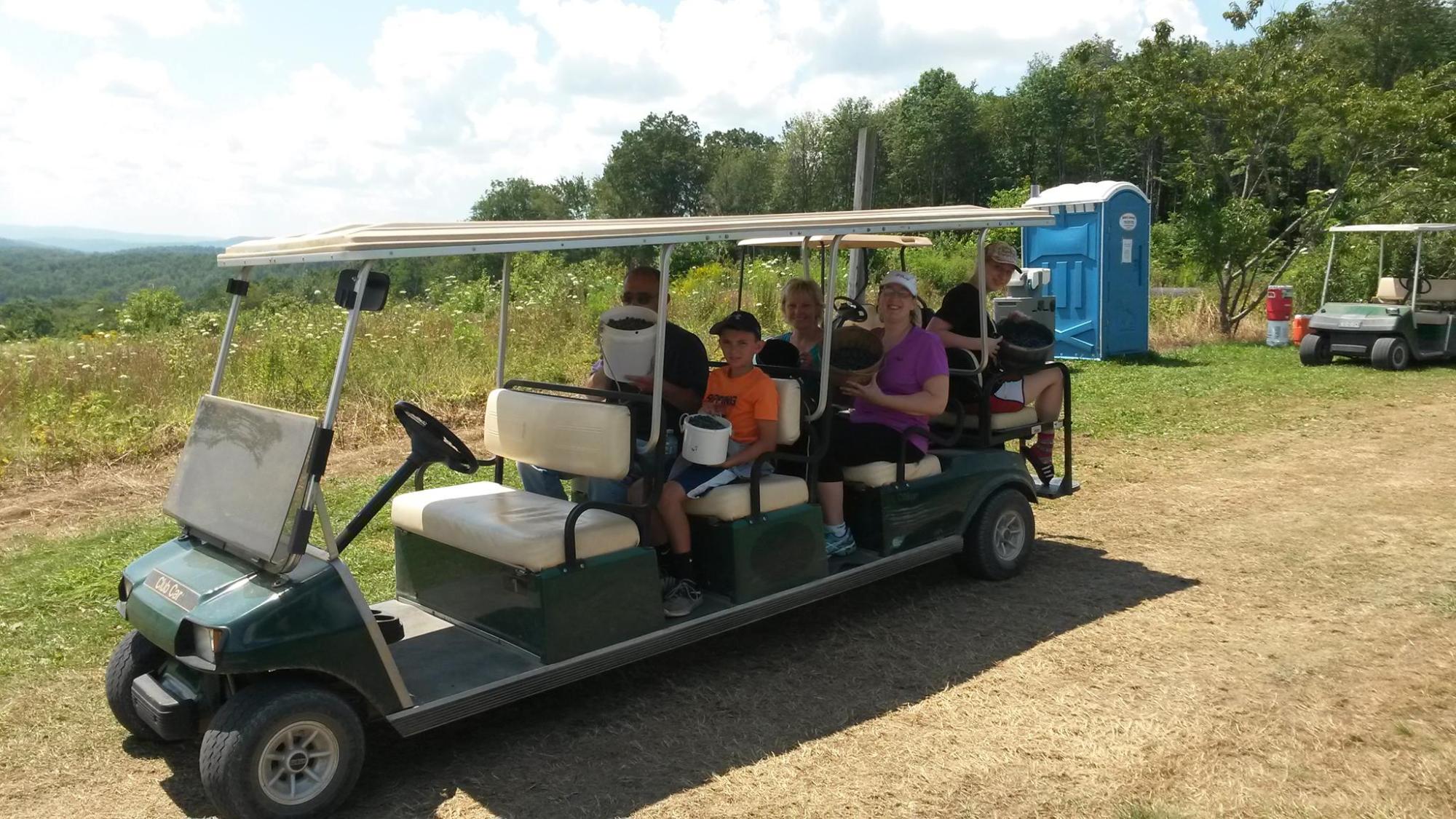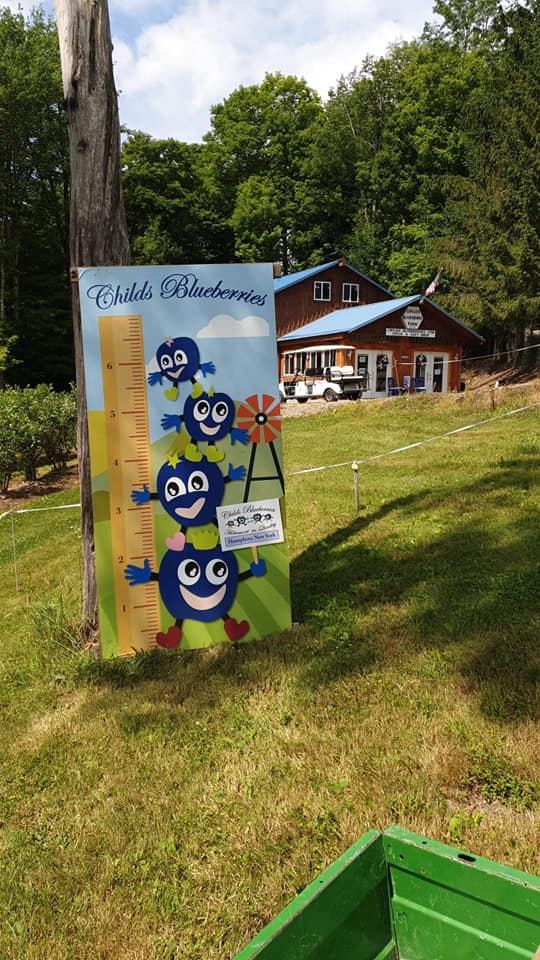 I love the sound of laughter in the UPICK field!
Opening third Wednesday in July from Wednesday until Sunday, 9 a.m. until 6 p.m. $3 per pound.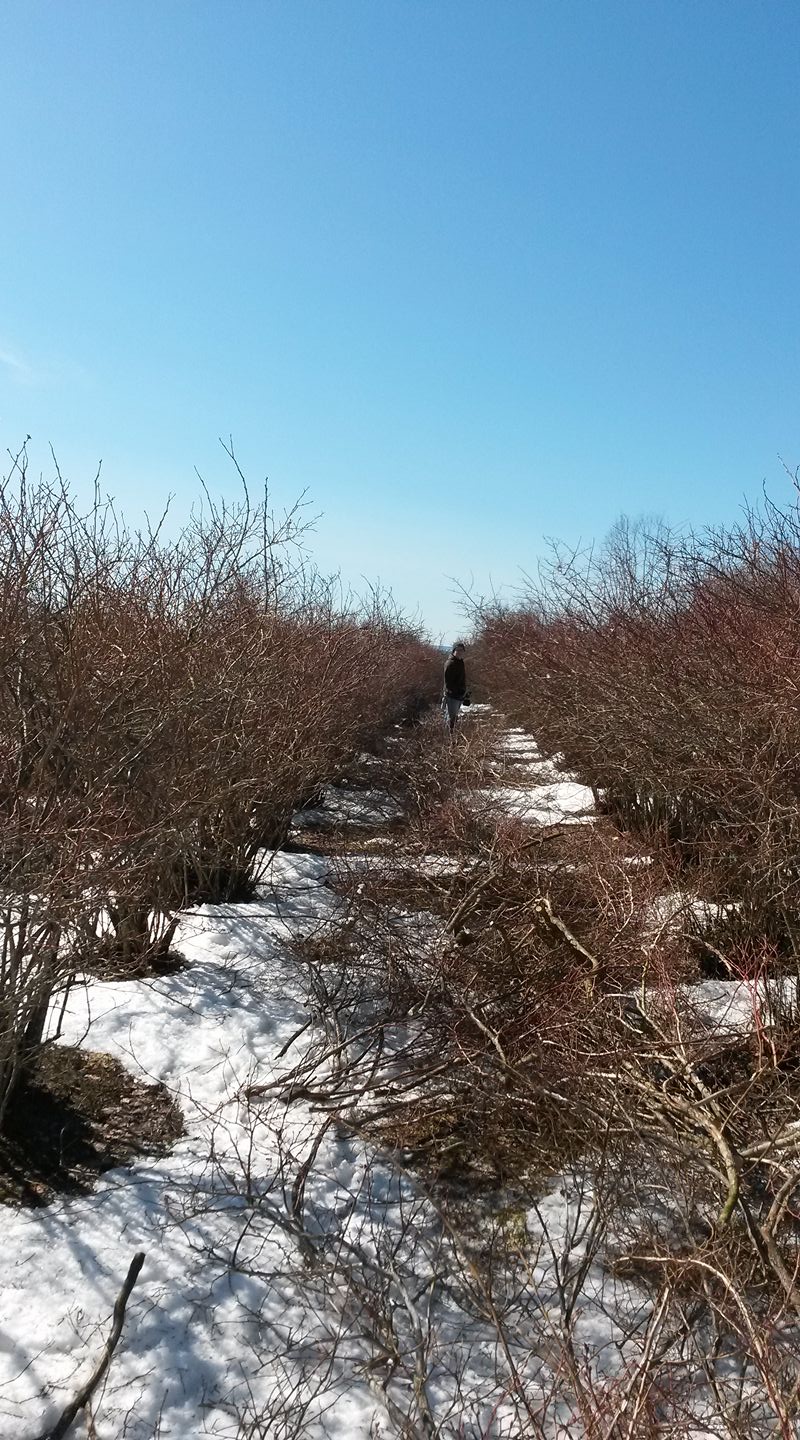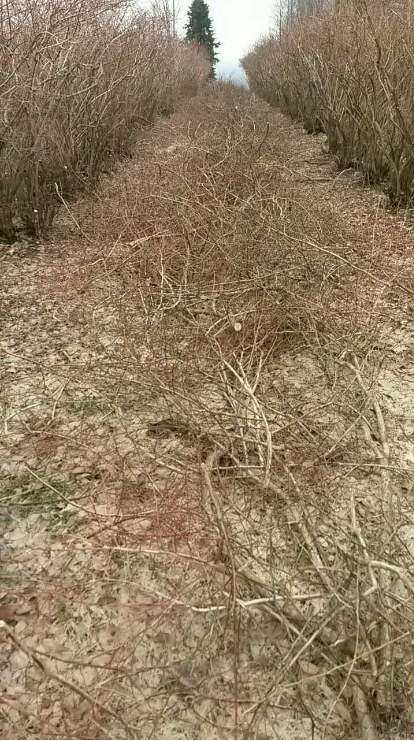 Pruning the field means sweeter berries and less disease.
Kneeing in the snow to cut out the oldest cane is like icing my knees and after we finish, I think my knees work like they did when I was a teenager; alas, that feeling only lasts a short while.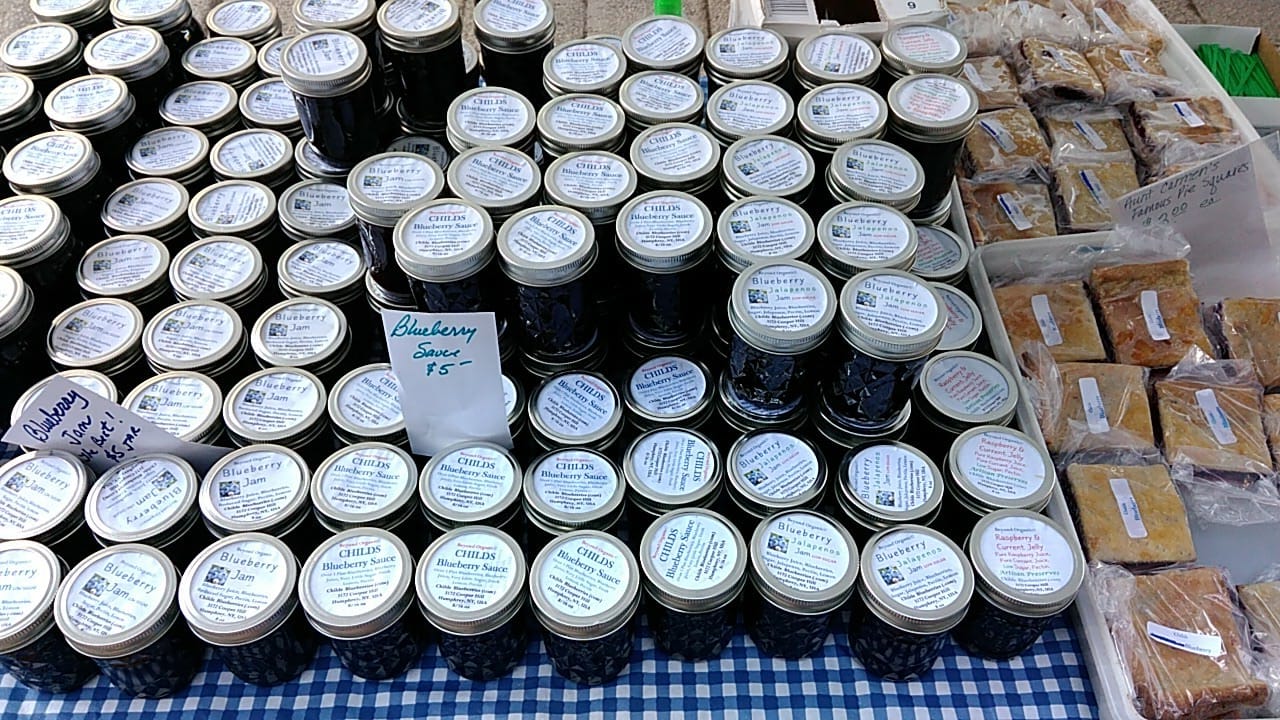 Childs Blueberries Jam is Delicious! Most jam makers use half sugar or corn syrup and then low quality fruit which you can't even taste because the sweetner blocks the fruit flavor. At Childs, we use almost a pint of fruit in every jar and very little sugar. We don't need the sugar when the berries are so sweet! Try Childs Jams on ice cream, toast, breakfast foods, or a toasted bagel with cream cheese and our jam is a delight!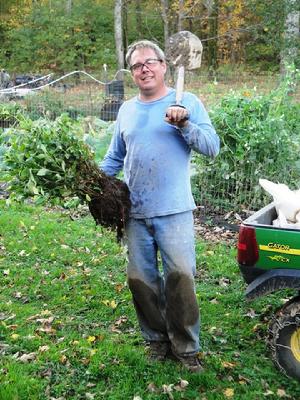 Hands in the dirt farmers are dinosaurs by todays standards of mechanization. Most farmers spend their day in an air conditioned tractor rather than on their hands and knees in the fields.