Celebrating the
World's Natural Beauty
Blueberries Grown where Blueberries Grow Best--MOUNTAINS
WATCH THE VIDEO
TO SEE WHAT A HEALTHY BLUEBERRY FIELD LOOKS LIKE AND SOUNDS LIKE IN THE SPRING. CLICK ON THE ARROW.
Dan Childs
Correction--bombus impatiens do seven times the work of a honey bee.
Video explains how organic and non-organic farmers are killing their bees and shows how our field is managed properly according to Cornell's teachings.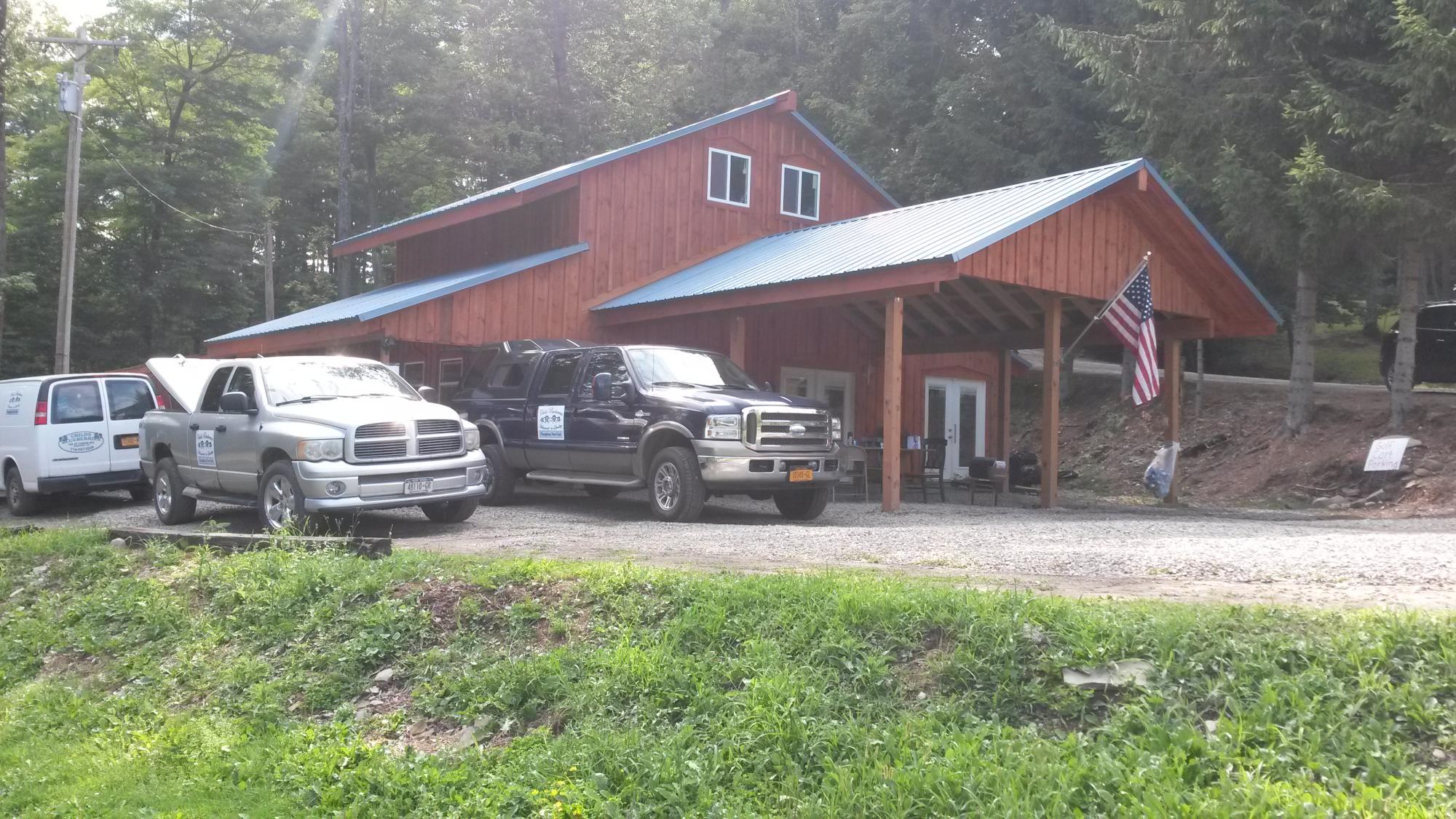 "When we start weeding and/or pruning on row 1, by the time we reach the end of the last row, we have traveled 4 miles on our knees!" Dan Childs
"Our pile of prunings is as big as the farmers market end to end, each year. We cut the branches and then drag them to the ends of the rows and haul them to a very large bon fire site. This labor on our part ensures a delicious blueberry and minimizes disease in the bushes" Dan Childs
Looking forward to our 2018 season!!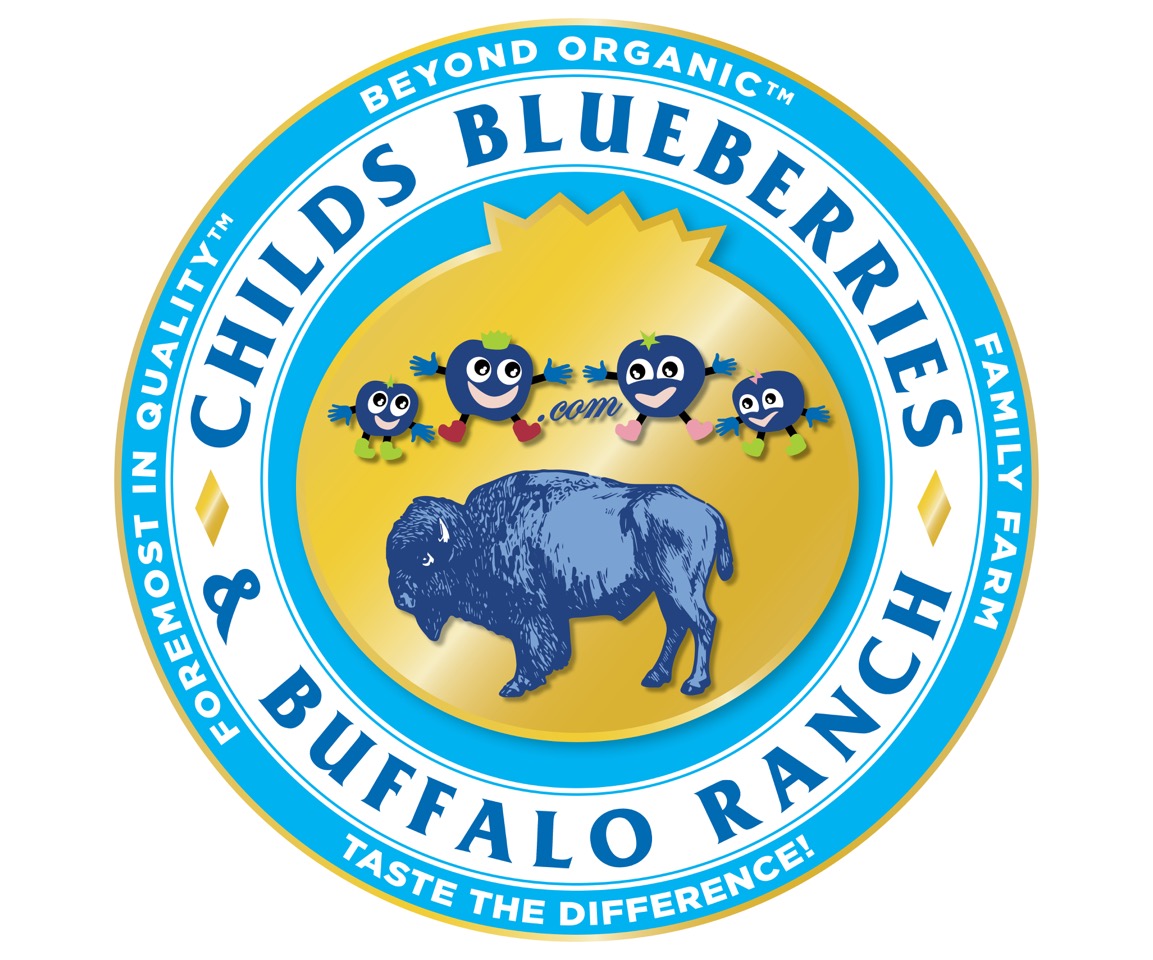 COMING IN EARLY SUMMER OF 2019, OUR FIRST BUFFALOES.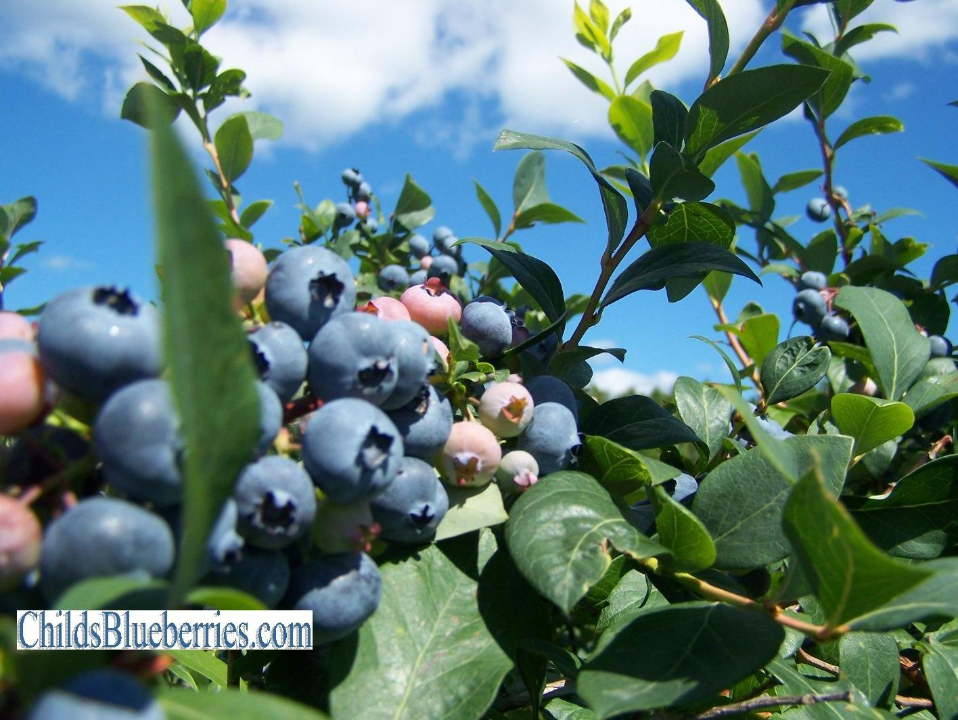 Dan and Carrie of Childs Blueberry Farm welcomes you to experience superbly flavored, pest-free blueberries. Our berries are grown on the highest hill in Humphrey in soil never touched by the glaciers @ 2250 feet. Blueberries grow wild on mountain tops like ours and that is one factor in why these berries taste so good and the bushes grow so well.
If you like pest free blueberries, I think Childs Blueberries are some of the best. I would put them up against any blueberry on the planet for taste. Studies show that blueberries grown in the right soil with the right climate and the right organic matter, have substantially more nutrients and anti-oxidants than blueberries grown in the wrong soil--they are "nutrient dense". At Childs Blueberries, we micromanage our fields, continuing to follow Cornell Universities teaching since 1984, by checking pheromone traps daily to monitor for pests. If we catch a pest in one of the traps, we spray with the mildest of sprays where the food can be eaten the next day. It is 200% more mild than the spray used on most certified organic produce with less residual. As with preventative medicine, by catching the pest incursion early, we cure it quickly and move on--pest free. For this reason, I believe our way is better and "Beyond Organic". Many times we go years with no spray at all.
The glaciers stopped about 100 feet down the hill from our farm. One mountain range over is Thunder Rocks in Allegany State Park---also left untouched by the glaciers at the top. This means the soil on top of Childs Mountain is perfect for growing blueberries, thus they are nutrient dense--if we plant corn, it grows knee high. The berries grown in flatlands with the wrong soil that has been chemically adjusted so blueberries will grow but the flavor is just not good and the healthy benefits one desires as an added bonus from a nutrient dense Childs Blueberry is not present. If you see blueberries and corn or potatoes planted in the same area then you need to try some of our berries because the two should not grow in the same area.