Celebrating the
World's Natural Beauty
Blueberries Grown where Blueberries Grow Best--MOUNTAINS
WATCH THE VIDEO
TO SEE WHAT A HEALTHY BLUEBERRY FIELD LOOKS LIKE AND SOUNDS LIKE IN THE SPRING. CLICK ON THE ARROW.
Dan Childs
Correction--bombus impatiens do seven times the work of a honey bee.
Video explains how organic and non-organic farmers are killing their bees and shows how our field is managed properly according to Cornell's teachings.
Dan and Carrie of Childs Blueberry Farm welcomes you to experience superbly flavored, pest-free blueberries. Our berries are grown in soil never touched by the glaciers @ 2250 feet. Blueberries grow wild on mountain tops like ours and that is one factor
in why these berries taste so good and grow so well.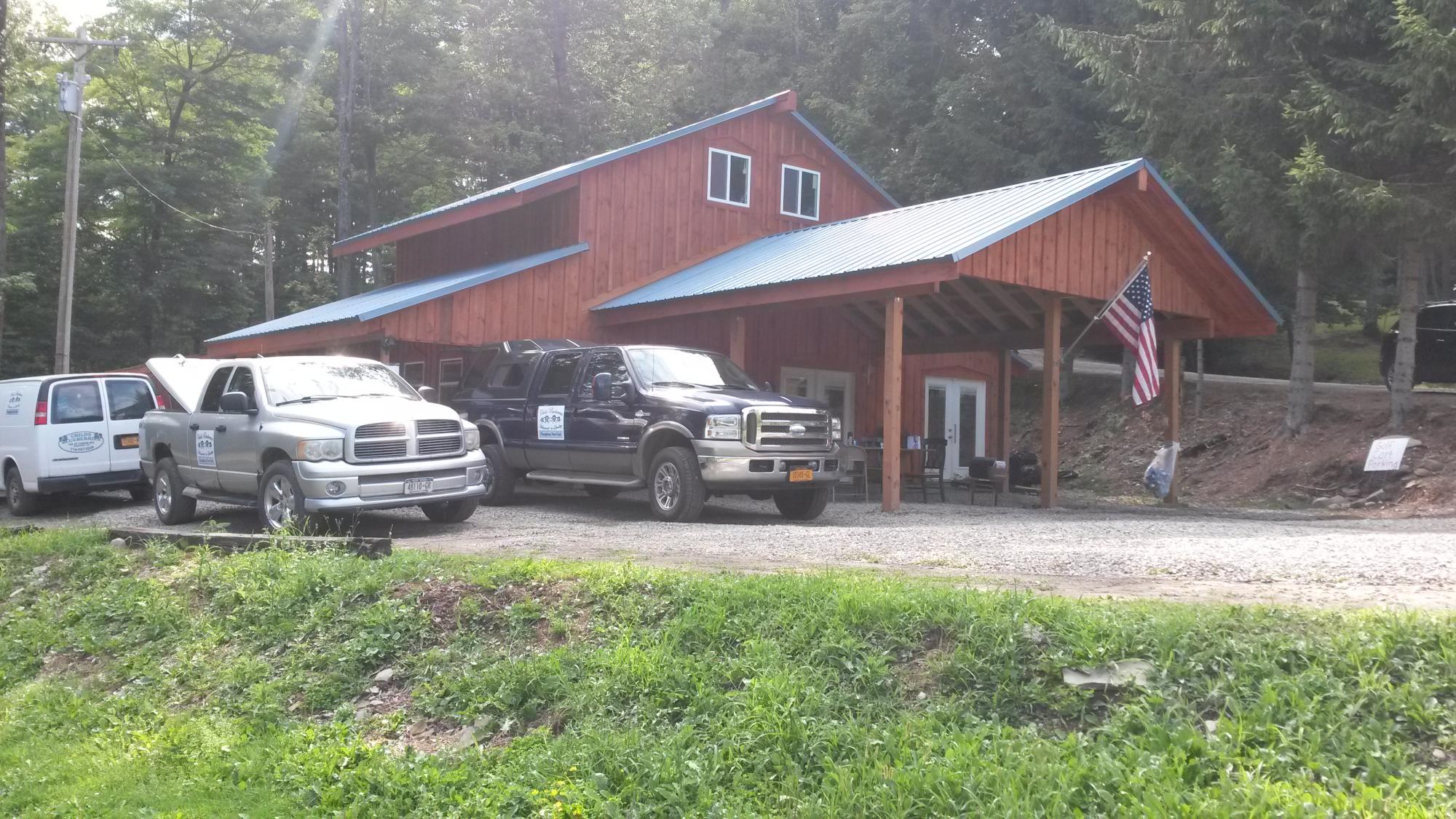 "When we start weeding and/or pruning on row 1, by the time we reach the end of the last row, we have traveled 4 miles on our knees!" Dan Childs
"Our pile of prunings is as big as the farmers market end to end, each year. We cut the branches and then drag them to the ends of the rows and haul them to a very large bon fire site. This labor on our part ensures a delicious blueberry and minimizes disease in the bushes" Dan Childs
When visiting the farm, follow the signs and then look for this new blueberry facility, 150 feet down the hill from our old facility.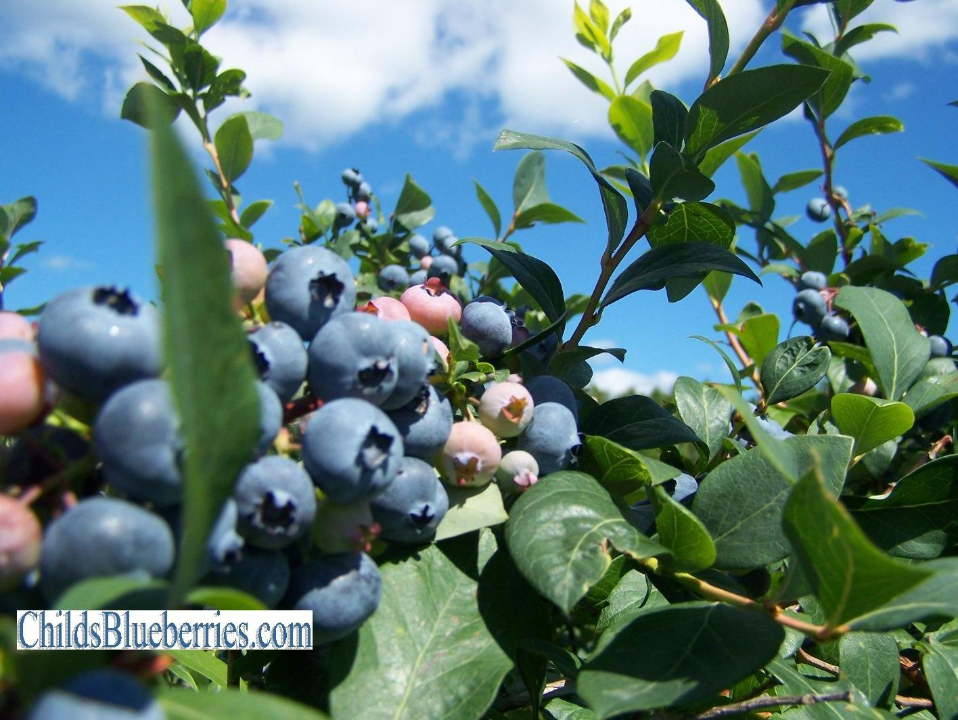 Thank you for a GREAT 2017! Looking forward to our 2018 season!!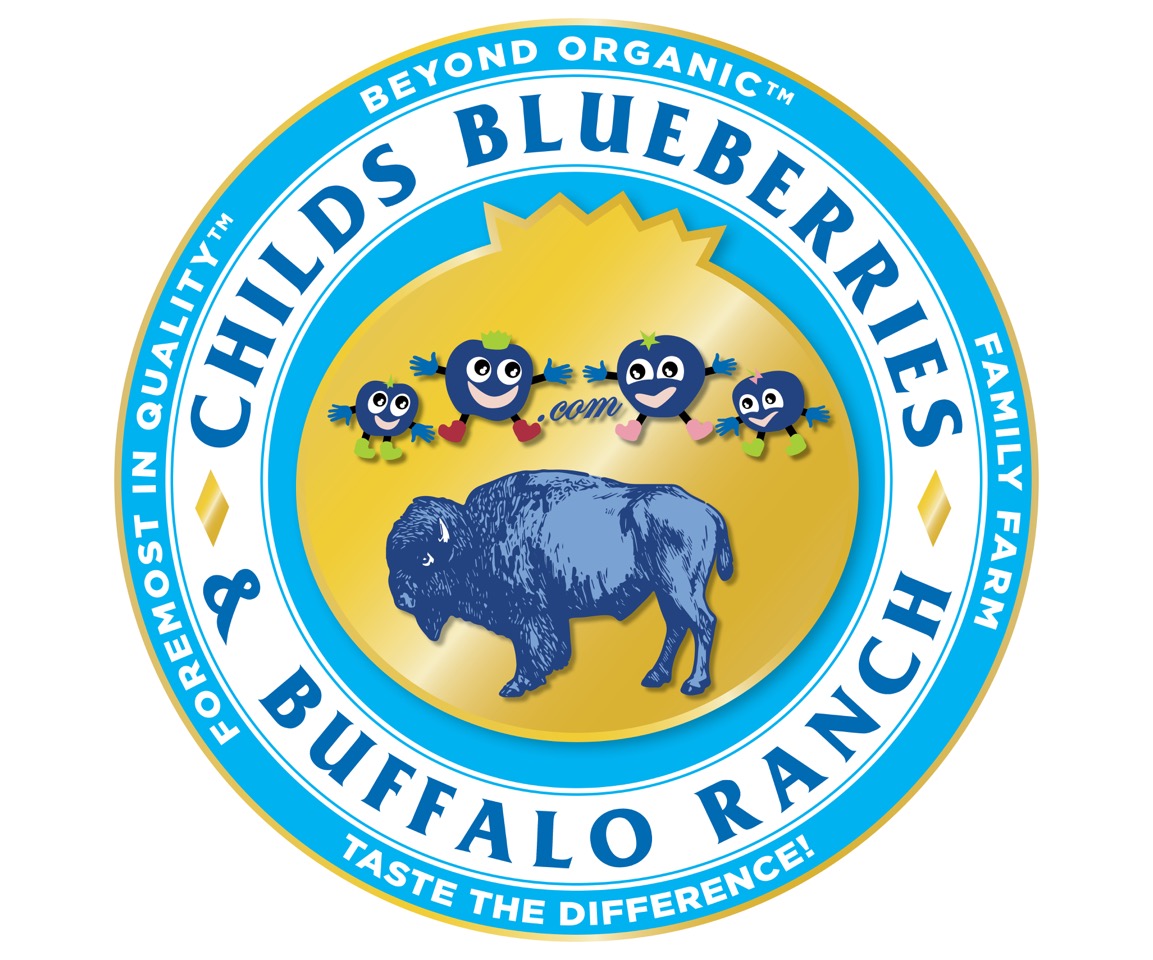 COMING IN EARLY SUMMER OF 2019, OUR FIRST BUFFALOES.